A Little History of Past Annual Walks
2010 Walk
This year's LLS walk is on Saturday, October 23 in downtown San Jose. The San Jose Earthquakes have a walking contingent in honor of former Quakes player Joe Vide, which will walk from the Arena Green near HP Pavilion following a viewing party of the season finale in KC at O'Flaherty's Pub. SSV Community Foundation is pleased to provide official Light the Night Walk t-shirts to participating fans.
Fans interested in participating can register online at the Earthquakes team page.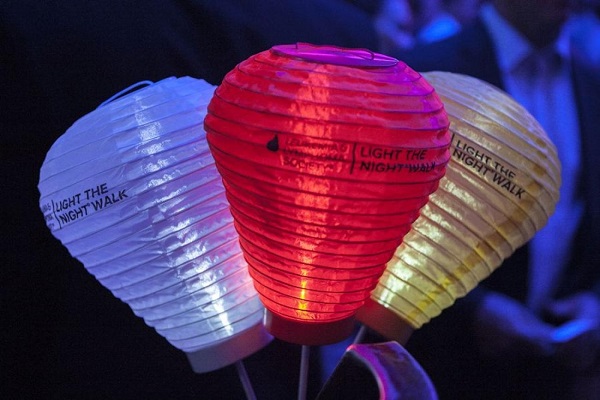 2009 Walk
In 2009, Soccer Silicon Valley Community Foundation partnered with the San Jose Earthquakes, its booster club (Club Quake), and California Custom to co-sponsor a contingent of Earthquakes fans participating in the October 10, 2009 "Light the Night Walk" in Palo Alto to benefit the Leukemia & Lymphoma Society (LLS) and its effort to find cures for these deadly scourges. The festivities in Palo Alto begin at 5 p.m., with the walk starting at 7 p.m.
Prior to the walk, on the afternoon of October 10, the Earthquakes and Club Quake hosted a viewing party for the Earthquakes match at Toronto FC. Each fan contributing at least $25 to the walk received a raffle ticket for prizes including two sideline seats for an Earthquakes game in the upcoming 2010 season, lunch with Joe Cannon, or a team-signed jersey.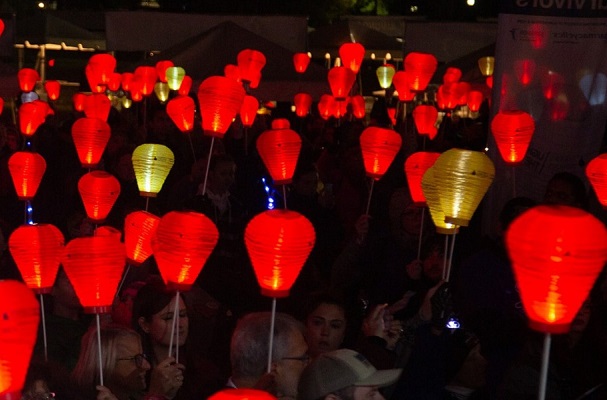 2008 Walk
Last season, more than 100 Earthquake fans participated in the Light the Night Walk in Palo Alto on October 4, 2008. SSVCF co-sponsored the event and donated a free, officially licensed event Quakes t-shirt to every fan participating. SSVCF also matched at 50 cents to the dollar all donations from Earthquakes fans in memory of Luke Dunivant, the late brother of former Earthquakes defender Todd Dunivant who died in early 2008 from complications of Leukemia.
SSVCF presented a check for over $3,500 to Margie Boyce, Executive Director of LLS in the Bay Area, and to Todd Dunivant at its first annual dinner on October 24, 2008. Altogether Quakes fans raised nearly $15,000 in 2008 for LLS. As a result, LLS has awarded its national Chairman's Citation Award to the San Jose Earthquakes, "recognizing outstanding support of LLS from Quakes players, staff and fans." The award is to be formally presented at the 2009 SSVCF annual dinner on September 19, 2009.