Kick Autism Event
On June 20, 2010, well over 100 people, including 16 San Jose Earthquakes players and coaches, attended the Kick Autism World Cup Viewing Party at the San Jose home of Georgie Huff, hosted by Joe Cannon and benefiting IPSTP – Independent Peer Socialization Training Program (www.IPSTP.org).
Fans and players alike enjoyed the Brazil vs. Ivory Coast 2010 World Cup match, a samba demonstration, and a silent auction that included items such as Joe Cannon and Landon Donovan game-worn kits. Over $10,000 in all was raised for IPSTP.
"The event far exceeded my wildest hopes and your team is to be commended for a well-coordinated, herculean effort….I cannot thank you enough." — James T. Spelman, Executive Director, Independent Peer Socialization Training Program
A "Kick Autism World Cup Viewing Party" sounds like an exciting and potentially meaningful event that combines the excitement of watching a sporting event like the FIFA World Cup with the goal of raising awareness and funds for autism-related causes.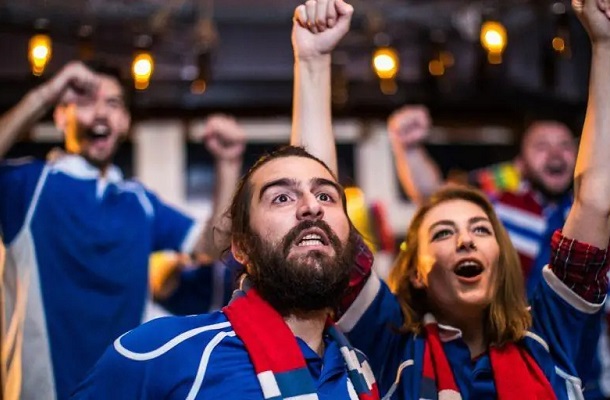 Purpose
The primary purpose of a "Kick Autism World Cup Viewing Party" would likely be to raise awareness about autism and raise funds to support autism-related programs, research, or advocacy efforts. Autism awareness events often aim to promote acceptance and inclusion of individuals with autism spectrum disorder (ASD).
Timing
This event would typically coincide with the FIFA World Cup, which takes place every four years. However, it's possible that similar events could be organized around other major sporting events as well.
Venue
The event could be held at various venues, such as sports bars, community centers, or even private homes with a large screen or projector for viewing the World Cup matches.
Activities
In addition to watching the World Cup matches, organizers might plan various activities to engage attendees and raise funds. These could include raffles, silent auctions, games, and other entertainment options.
Fundraising
Fundraising is a key component of such events. Donations from attendees, as well as proceeds from the various activities and sponsorships, would contribute to the overall fundraising goal. Funds raised could be directed to autism charities, research organizations, or local programs and services supporting individuals with autism.
Awareness
It's important to use the event as an opportunity to educate attendees about autism, its challenges, and the importance of promoting acceptance and understanding. Informational materials, guest speakers, or presentations could be included to raise awareness.
Inclusivity
Ensure that the event is inclusive and welcoming to individuals with autism and their families. Consider providing sensory-friendly spaces, accommodations, or resources for those who may have sensory sensitivities or other needs.
Promotion
Effective promotion is key to the success of such an event. Utilize social media, local media outlets, community organizations, and partnerships with autism advocacy groups to spread the word and encourage participation.
Remember that the specific details of a "Kick Autism World Cup Viewing Party" can vary depending on the organizers' goals, resources, and the local context. If you're interested in attending or organizing such an event, it's a good idea to check with local autism organizations or event listings for the most up-to-date information on any events happening in your area.