Andrew Bedard Award
Each year beginning in 2008, Earthquakes fans, through SSVCF, will honor an Earthquakes player who best exemplifies community service with the Andrew Bedard Memorial Spirit of the Game Award.
One of the great things about the Earthquakes is that they are champions not only on the pitch but off.  They make fans proud by their service to the community, greatly transcending what we have become accustomed to with typical American sports stars.  They befriend the fans, coach our kids, appear at neighborhood barbecues and support causes such as the Leukemia & Lymphoma Society. We fans help foster and maintain that spirit among the players with this award.
The award is named for Andrew Bedard, a young Earthquakes fan who passed away at age 8 in 2004 and who was a fan of former Earthquakes goalkeeper Pat Onstad. Andrew was one of those happy children who lined the fence for autographs, but mostly just wanted to see Onstad, who, along with defenders Craig Waibel and Jeff Agoos, and other players and their wives, step up to support Andrew's family after his sudden death from an aneurysm.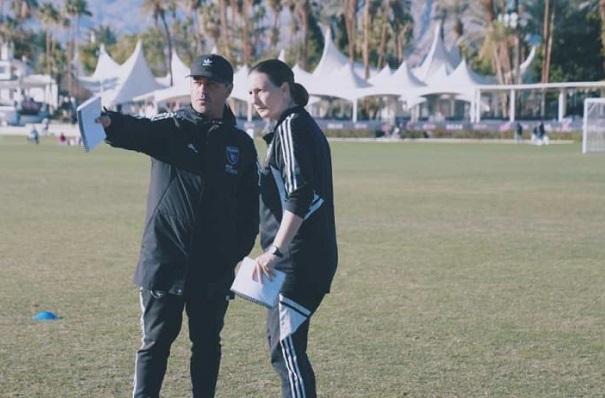 Andrew's favorite position was in goal. Even though he was a very young player, he seemed to understand the position and kept his heart up during a trying season. During the fall 2003 season, he was on a team that never won a game and didn't even score until most of the games had been played. Yet he worked very hard to keep the other teams from scoring. After a tough game, his dad asked him how he felt. Andrew's reply was, "I feel great! It doesn't matter what the score is. If you have a great attitude, you are a winner."
Spirit Of The Game
Andrew embodied the true "Spirit of the Game" with his attitude. It is this attribute of soccer that extends beyond the competition on the pitch that we want to recognize in the "Spirit of the Game" award bestowed by the fans in Andrew's name.
The Andrew Bedard Memorial Spirit of the Game Award is presented every year at SSVCF's Annual Dinner.