"The kids had the time of their lives at the game. I had never seen them so happy, they were dancing, cheering, laughing, and smiling. I honestly have never seen them so happy. We are looking forward to an amazing partnership."
— Donna Stewart, Director, Starbird Youth Center
(after Quakes' home opener v. New England, March 10, 2012)
Having Fun Getting Rowdy in a Positive Way
SSVCF has revived after a one-year hiatus its partnership with the 1906 Ultras and the Casbah supporters' groups, San Jose City Councilmember Sam Liccardo, Community United, Soccer International, and the San Jose Earthquakes to provide season tickets for the San Jose Earthquakes Major League Soccer club to at-risk inner-city youth.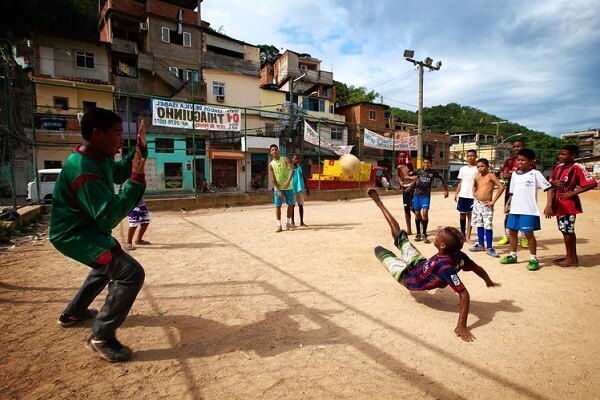 About Partnership
Thirteen youth and two chaperones from the Starbird Youth Center in San Jose are attending all 17 Earthquakes home games for the 2012 season. SSVCF has purchased 15 discounted season tickets courtesy of the Quakes. The Casbah is supplying group scarves and t-shirts provided at cost by Soccer International, as well as free tailgate food and non-alcoholic drinks all season long, not to mention welcoming you into the supporter's group – the key element of the program's success. Starbird Youth Center is supplying transportation and chaperone services for its youth. Additionally, SSVCF and Soccer International have supplied Starbird Youth Center – as well as Alma Youth Center of San Jose – with soccer goals and balls to facilitate recreational play by the youth.
Youth Starbird
The Starbird youth will spend each game standing–no sitting allowed in a supporters' group–chanting and cheering along with and as full-fledged members of the Casbah, a supporters group of the Earthquakes whose members are known for their loyalty to the club and passion for the game. (In previous seasons, teens also participated in the 1906 Ultras supporters' group.) Meanwhile, the youth will be bonding with their largely 20-something near-peer role models, who when not supporting the Quakes are productive members of society — college students, engineers, lawyers, and active military personnel. In August, courtesy of the Earthquakes, the youth will be treated to a private practice where they meet the players and coaches.
"I thought about us contacting an organization that focuses on preventing youth from joining gangs or doing drugs," says 1906 Ultras head Dan Margarit, who conceived the program and was himself a teen member of a supporters group growing up in Bucharest Romania.
"Not necessarily an organization dealing with kids already involved with drugs and gangs, but one focused on preventing these things. The 1906 Ultras can provide an alternative for these kids to socialize, spend some quality time, and have fun getting rowdy in a positive way."
And a Little Background
In 2008, Margarit approached SSVCF president Don Gagliardi, who at the time chaired councilmember Liccardo's roundtable of downtown neighborhood leaders. "One of our neighborhood priorities has been to seek out activities for local teens so they aren't attracted to gangs, so a partnership with 1906 Ultras was a perfect fit," explains Gagliardi, who enlisted the support of councilmember Liccardo and his fellow neighborhood leaders.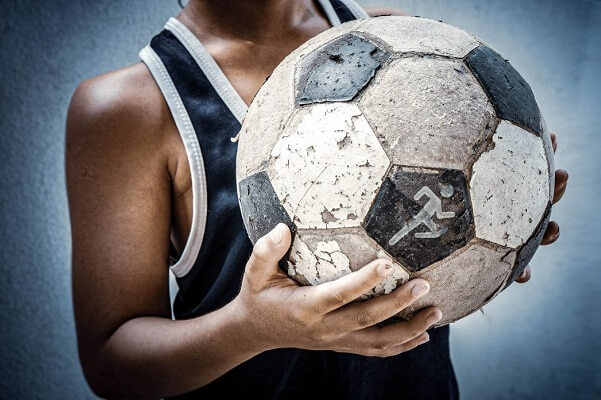 Quakes president Dave Kaval was pleased to resume the team's participation, calling the At-Risk Youth in the Supporters Section "a very exciting and worthwhile program." Adds Councilman Liccardo: "I'm delighted with this partnership. It is so important for young people, particularly our most at-risk youth, to have positive role models and exposure to healthy, fun events."
In 2008, the 15 teens and recreation leaders from McKinley Youth Center in San Jose joined the Ultras. In 2009, it was 30 from both McKinley Center and Washington Youth Center in the Casbah. In 2010, 30 youth and rec leaders from Washington Youth Center. In 2011, the project went on hiatus. Past non-profit partners have included CommUniverCity and Catholic Charities, plus the Mayor's Gang Prevention Task Force.
"Everything you have done for these kids will be with them for the rest of their lives. They may not know it now but this is truly providing them with opportunities they would never have had without you making this happen."
— Donna Stewart, Starbird Youth Center (San Jose)

"The youth and staff were all excited.  Regardless of the rain, we all had a great time and cheered until the end [in the Casbah].  We look forward to the next game!"
— So'o Poumele, Washington Youth Center (San Jose) Recreation Leader
(after Quakes' home opener v. New England, March 21, 2009)

"My kids had a really good time.  They were chanting and standing, really enjoying themselves. The [1906 Ultras] group members were very welcoming, helping us find our seats and feel part of the group."
— Mayra Valdivia, McKinley Youth Center (San Jose) Recreation Leader
(after Quakes' home opener v. Dallas, May 3, 2008)